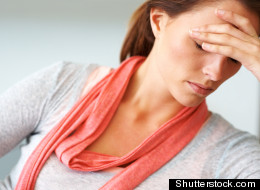 By Dr. Ann Gatty, Ph.D. This article first appeared on GalTime.com
No one has to tell you that going through a divorce can cause stress. Coping with it can be one of the most difficult life transitions that people experience. You wake up one morning and find that you are suddenly single and stressed.
When I divorced my spouse, I had to deal with the disruption and restructuring of my day-to-day living arrangements and develop a cohesive transition for my children. I also knew that in order to develop a sense of self-esteem and dodge the feeling of overwhelming stress, I needed to establish a new identity as an individual -- not a partner in a couple relationship. It is easy to become overwhelmed, stressed, depressed and angry during the divorce. Here are three strategies I used to help me successfully navigate the transition.